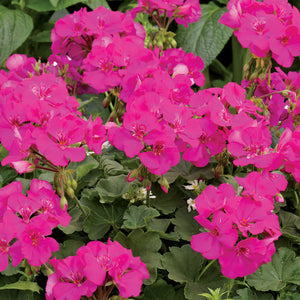 DETAILS
Overview
The optimum amount of sun or shade each plant needs to thrive: Full Sun (6+ hours), Part Sun (4-6 hours), Full Shade (up to 4 hours). Great in landscapes and containers. Deadheading is necessary for continued blooming.
Sun Exposure
Growing Season
Dimensions
   Height: 12-18"    
   Width: 12-14"    
   Spacing: 12-14"
Qualities
Long Blooming
Continuous Bloom or Rebloomer

Heat Tolerant
Performs best in full sun, in fertile, well-drained soils. Average moisture. Drought tolerant, once established. Deadhead regularly. Use in containers and landscapes.